Purchase Policy
Please read all descriptions and terms before purchases!
We take great pride in shipping
We carry many products in many different conditions so remember to check are conditions and grades on items!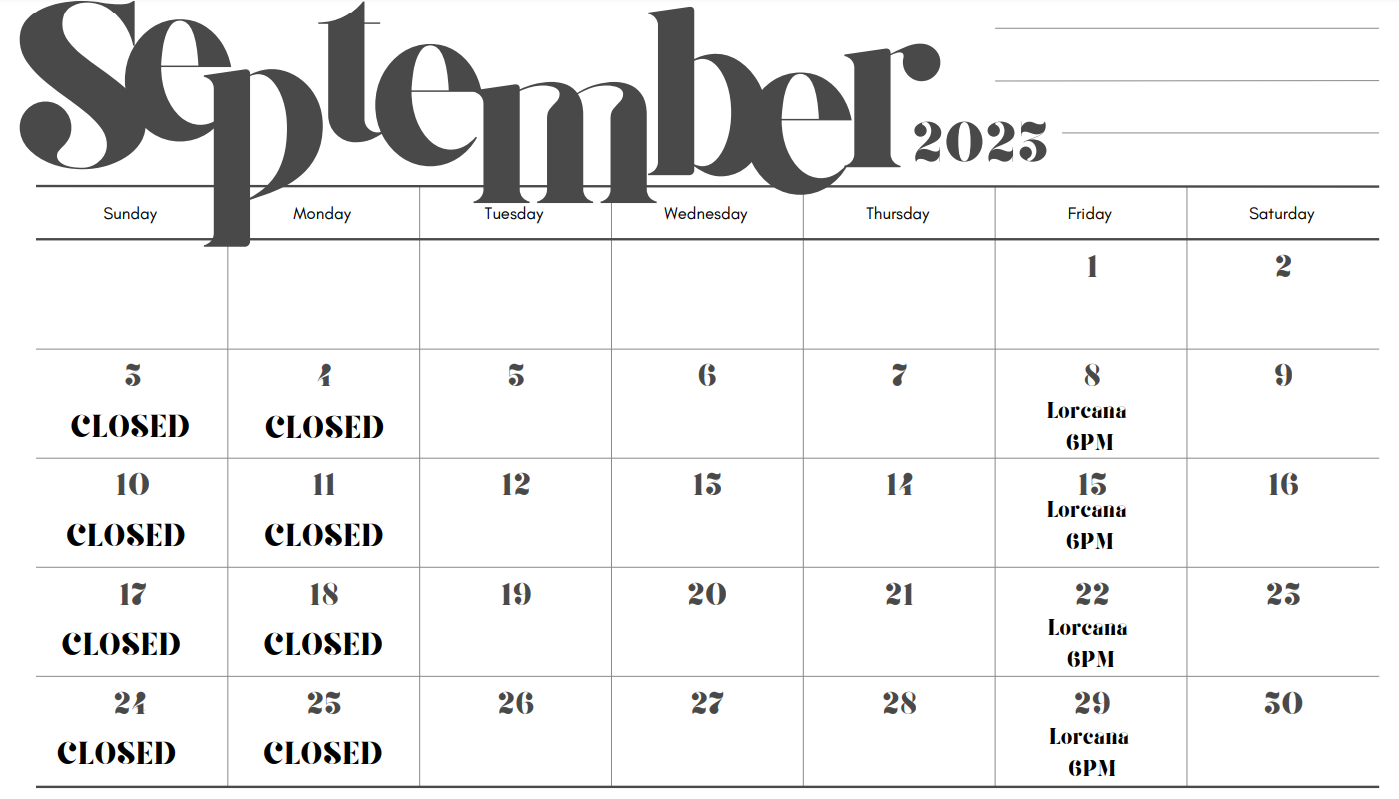 September
Join us in Lorcana official Gameplay Friday nights!
We will be starting official Pokémon tournaments in the near future!
Contact to play!