Defect and Damage Policy
If an item is factory damaged or defects show please contact and we will connect you to the proper channel for a possible solution. Most of the time the manufacture will help you thru this process.  
If an item is damaged in shipping, we(you and us) will need to make a claim with the shipping service chosen. This is an issue that takes time to resolve, so please be patient and we will try to help resolve the issue as efficiently as possible.
We do sell certain items in bad conditions, damaged boxes etc. if an item that specifically follows under that category there is zero protection and that item is as is, remember to read all descriptions and see photos when stated.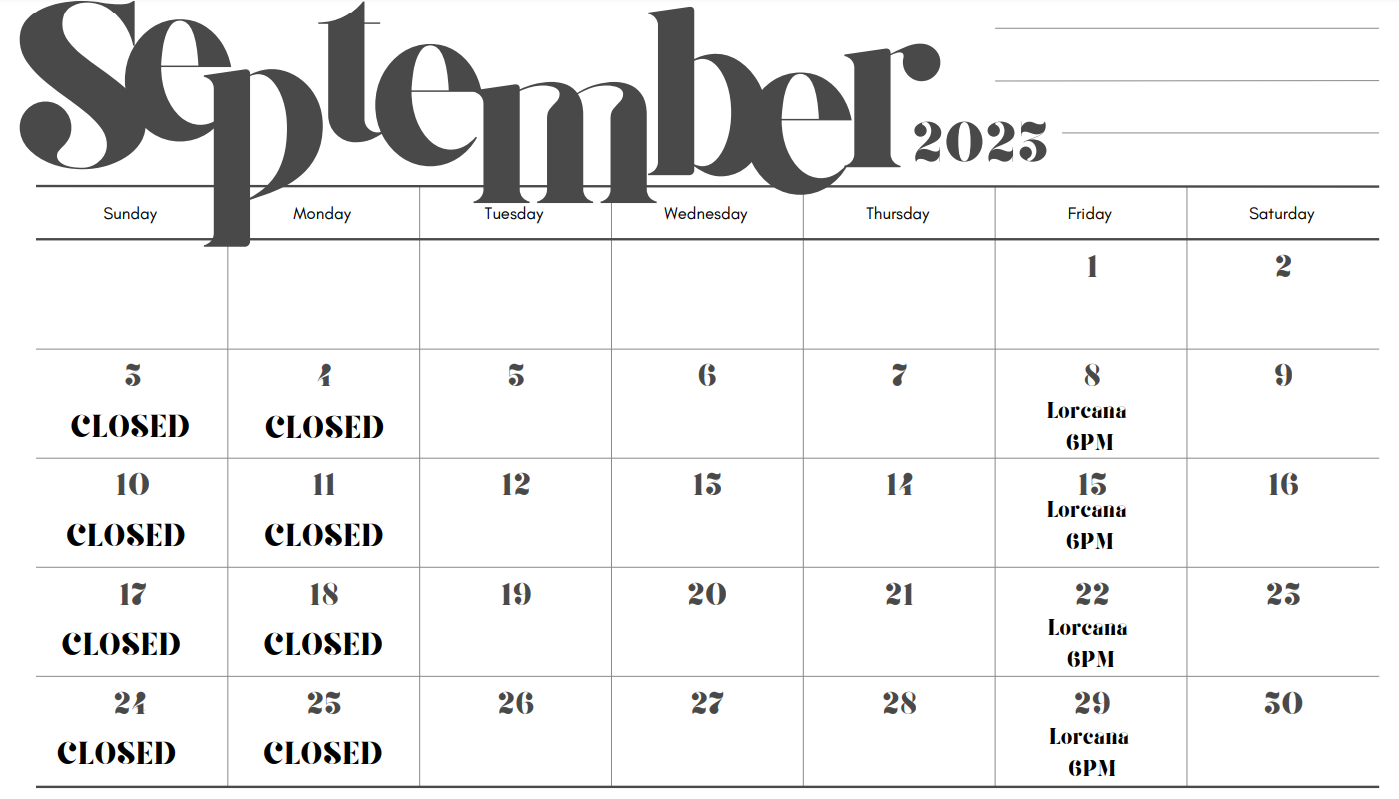 September
Join us in Lorcana official Gameplay Friday nights!
We will be starting official Pokémon tournaments in the near future!
Contact to play!